Bi-Folding Doors Essex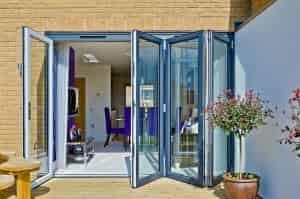 A very popular option for homeowners due to their eye catching design and beautiful aesthetics. At Oakland Home Improvements, our bi-folding doors in Essex are visually stunning, created to maximise the available space in your property.
An excellent solution to installing new doors that will complement your existing build, bi-fold doors are perfect whether you have a traditional or contemporary home, fitting in with your existing style.
Great for allowing additional natural light to flood into your home, as well as increasing depth and space for an improved, new living area without the hassle of having to move house.
Stylish Bi-Fold Doors
Installing bi-folding doors in Essex is a great way to improve the appearance of your property. Inside or outside, these bi-folding doors create seamless access to internal rooms in your home or externally to your garden area.
Versatile 
Bi-fold doors can either fold in or out depending on specifications. This flexibility in design allows them to fold back to just a few inches of opening.
Bi-folding doors have the versatility to be opened fully or partially opened or closed depending on the space you require.
Strong and adaptable, our bi-folding doors in Essex homes will withstand the unpredictable British weather whilst providing you with all the comfort of luxury modern living.
Design
You can design your new bi-folding doors to meet your exact requirements. Whether folding left or right – the choice is yours. Each door features a select number of conjoining panels which operate on a smooth gliding tracking system.
Easy to operate and stack neatly upon themselves when opened fully creating a beautiful open plan living space.
We have a wide choice of colours available for our bi-folding doors range:
White
Cream
Golden Oak
Golden Oak on White
Rosewood
Rosewood on white
Irish Oak
Irish Oak on White
Black Ash on White
White Ash
Grey on White
Energy Efficient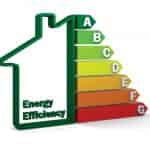 We understand the importance of installing an energy efficient product. That's why we have partnered with Eurocell who have developed a range of advanced energy efficient UPVC products that offer high performance all year round.
UPVC bi-fold doors will not only look great but are energy efficient too – you will notice a reduction in your heating bills almost instantly.
Security
Bi-folding doors offer greater security to your home in Essex. Multi-point locks, security cylinders and strong interlocking profiles all make bi-fold doors extremely strong.
Their robust construction means they are virtually impossible to break in to, meaning you can always feel safe in your home.
Eurocell's Market Leading Design
Our bi-folding doors in Essex from the Aspect range, offer ultra slim frames with clean lines, large glazing areas for natural light, as well as multiple options for their design.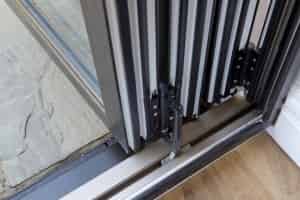 Unique D-handles allow your new bi-folding doors to be folded completely flat.
Easy opening and closing thanks to the built in four-roller aluminium track for smooth operation.
High energy efficiency with a triple weather seal to prevent cold spots and draughts.
Maximum versatility with multiple opening options which adapt to the size and shape of your property.
Increased security designed with anti-jemmy pins to prevent the bi-fold doors from being leveraged from the outside.
Call Us Today
To find out more information on our UPVC bi-folding doors, or for a free no obligation quote please call us on: 01277 365 988. If you prefer you can send us a message with our online contact form.