Commercial Windows Essex | Commercial Double Glazing
Our experienced fabricators and installers cover a wide range of commercial sectors in Essex. We specialise in both UPVC and aluminium commercial double glazing for private new build projects as well as refurbishment projects.
Our commercial double glazing department undertakes all manner of commercial projects including schools, blocks of flats, churches, hospitals and offices.
We have gained an excellent reputation in the industry and our fantastic recommendations speak for themselves. As a result of our reputation for quality, our company was chosen to carry out the installation of the windows and doors to the Harlow Group, a project which we were proud to undertake.

Why You Should Choose Us | Commercial Windows Essex
Whether it's a refurbishment or new build project, you can expect superior quality, great value and excellent customer service.
You will receive expert advice as we frequently deal with main contractors, property management companies and Local Authorities. We have  one of the best and most experienced technical teams in Essex.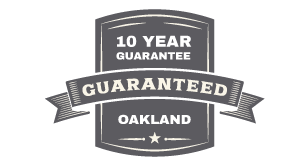 Our UPVC and aluminium double glazing will not only improve the image of your organisation but also help to minimise heat loss, as well as making it a better and safer environment to work in.
All this plus a 10 year guarantee, is why we are the first choice for consumers in Essex.
Style & Security
Our commercial double glazing features the latest in technology and design so our clients are provided with a high security system as well as stylish aesthetics.
With a fantastic range of colours and finishes, our commercial aluminium and UPVC double glazing not only offers superb choicebut will also help improve security, making it a durable and safe option for your property.
Smart Architectural Commercial Aluminium
We use the market-leading Smart Architectural Aluminium profile.  Why do we use this innovative profile? Because it is the best in the industry and as a reputable supplier and installer of commercial aluminium, we aim to provide the finest double glazing in Essex.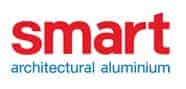 Aluminium has increased in popularity over the years and is in high demand within the commercial and retail sector. Commercial aluminium can now be seen on the majority of businesses as well as schools and flats. Why? Aluminium windows and doors are innately strong. Their exceptionally strong structure makes them ideal for the safety and protection of properties.
Aluminium Commercial Windows in Essex
At Oakland Home Improvements we provide innovative designs and safe installations for commercial aluminium projects. Our services meet DDA requirements as well as surpassing security standards.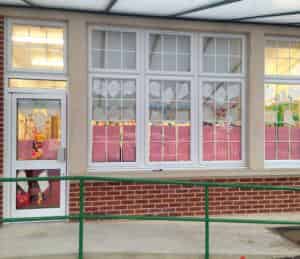 Our company has many years experience within this market and can meet almost any specification. Consequently, our commercial aluminium windows and doors are chosen for their excellent durability, versatility and captivating style.
When you choose our commercial aluminium double glazing, we promise:
A range of commercial aluminium windows and doors that comply with all relevant British and European standards.
Compliance with Document L for thermal transmittance
Excellent weather performance and ratings in accordance with BSI (British Standards)
BSI Kitemark accredited and tested.
Commercial UPVC Windows & Doors
We offer an unsurpassed range of commercial UPVC window and door systems. Our commercial UPVC double glazing is suitable for every type of new build or replacement project.
Our commercial UPVC double glazing aims to meet the complete needs of our clients. If you are looking for high performing, energy efficient windows for your next project, then our quality UPVC systems will set your business apart.
We use one of the UPVC industry's most respected window profile systems: Eurocell.  As a market leading UPVC profile-extrusion company, Eurocell have the most highly developed window system in the UK.
Commercial Window Prices
Contact us for commercial window prices today on : 01277 365 988. Our staff will be able to provide you with a free, no obligation quote.