uPVC Windows Harlow
We have three ranges of uPVC Window for you to choose from to make the perfect addition to your home, pick from a popular Casement Window, Tilt & Turn Windows or a traditional Sliding Sash Windows.
Each of our uPVC Window designs come in a range of standard and non-standard RAL colours so you can make the perfect design to match your home. We also have various accessories and hardware options so you can further enhance the design of your bespoke uPVC Windows.
We have handpicked Eurocell as our trusted manufacturer of uPVC Windows due to their excellent products and profiles which are durable and sturdy, an excellent addition to your Harlow home. We guarantee our uPVC Windows will not rot, warp or fade in the British weather too!
Use our free online quote engine to design your perfect uPVC Windows and get a quick and instant quote in return! If you prefer, you can always give us a call on 01277 365 988 and a member of our team will be on hand to help you.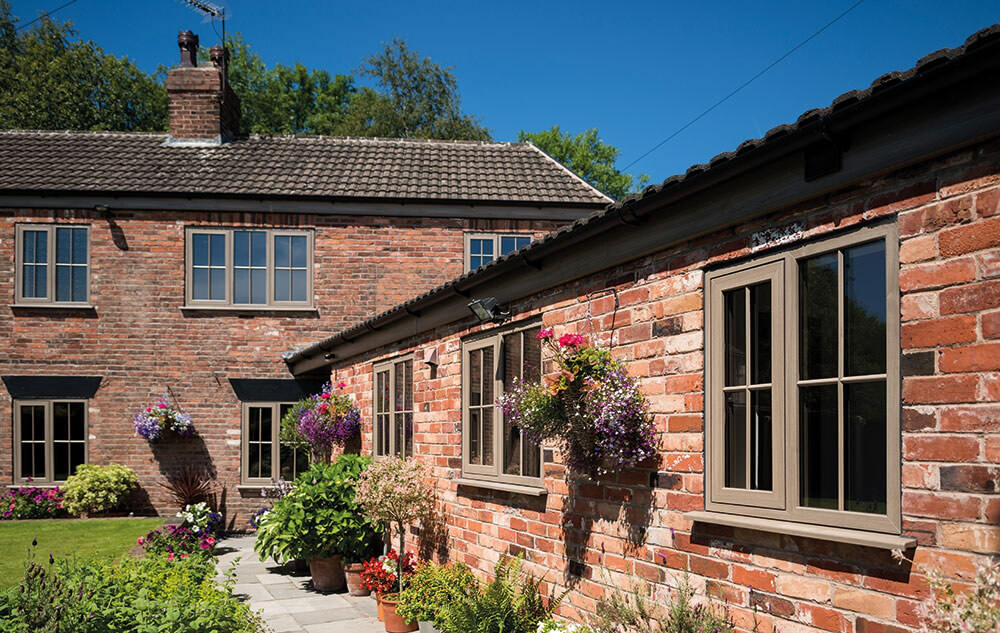 Thermally Efficient
Our uPVC Windows are fully thermally efficient, helping to keep your home warm, even in the colder winter months. This helps to reduce your energy consumption and your heating bills! Helping you to save money after installation!
Improved Security
Our uPVC Windows come with excellent security levels as standard, our uPVC Windows come with multi-point locking mechanisms as standard. You can have the peace of mind your Harlow home will remain safe and secure with our uPVC Windows.
Enhanced Aesthetics
Not only do our uPVC Windows enhance the performance of your home but they also transform the aesthetics too! Their beautiful design can match the existing aesthetics of your home and can add a beautiful touch of charm and character to your Harlow home.
Casement Windows
The timeless Casement Window is a classic favourite among homeowners. They are designed to offer stunning aesthetics to your home but also offer excellent performance levels too.
Our Casement Windows have slim frames to offer beautiful, unobstructed sightlines of the outside from your home. Their sleek frame also allows for excellent levels of natural light to flood your home!
Tilt & Turn Windows
A Tilt and Turn uPVC Window is great for second floor or high rise buildings due to the restricted access and opening. This helps to keep your home and family safe!
Even with restricted access, this design of uPVC Window still offers excellent levels of ventilation through your home. This window style also helps to improve the security of your home too!
Sliding Sash Windows
Traditional by style, but with all the high-performance levels of a new uPVC Window, the best of both worlds! The Sliding Sash Window is a beautiful, charming choice to add a touch of heritage character to your home.
They have been designed to be low maintenance too! Simply wipe over with a damp cloth when needed to restore the pristine look of your uPVC Windows. These Windows are also tailor-made with safety in mind by meeting the Building Regulations Part B, of a fire-escape design.
uPVC Window Bespoke Design
Our uPVC Windows can be tailor-made to suit the style of your home, perfect for traditional or contemporary properties.
You can pick from our wide colour selection, offering standard and non-standard RAL colours to ensure we have the right option for your home. You can also choose from a range of accessories and hardware choices too including differing locking mechanisms and handles to complement the design of your home perfectly.
uPVC Window Prices Harlow
Our beautiful collection of uPVC Windows not only enhances your homes aesthetics but it helps to improve the performance of your home too!
Use our free online quote engine to design your perfect uPVC Windows, from style to colour, the choice is yours, you even get a free and instant quote in return.
Alternatively, fill out our online contact form and our team will be on hand to get back to you. Or, give us a call on 01277 365 988.