Can I install secondary glazing in a listed building? The short answer is yes. If you live in a listed building, getting new windows can be a nightmare. It's because, when you're lucky enough to live in a building that's known for its beauty or its history, it's more difficult to change the design. However, that often means that people who live in listed buildings have to put up with windows, doors and more that leave them cold and uncomfortable.
But what if there was another way to make your listed building better? Instead of replacing the windows with new designs, potentially sacrificing the classic style of the property, you can protect those windows with secondary glazing. Secondary glazing is best thought of as a brand-new window for your old one; it covers the top of the window, effectively creating a whole new system. When combined with the old window, you effectively get double or triple glazing for your home, improving its insulation.
Because of this, it's incredibly useful to install secondary glazing in a listed building. You'll be able to get better insulation and security, and the new secondary glazing will protect the old window in your home from wind and rain, meaning it also lasts longer. And, because secondary glazing is made-to-measure to keep the look of your old windows, it's more likely to be approved for a listed building. At Oakland Home Improvements, we can help you fit secondary glazing in your home in Essex and the surrounding areas today.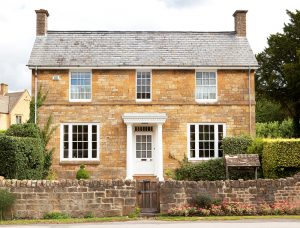 Why Should You Install Secondary Glazing in a Listed Building?
Firstly, secondary glazing in a listed building can protect the character of your home. Often, new windows are too modern to fit in a classic home, with materials like uPVC and aluminium offering a sleek look that doesn't go hand-in-hand with an old-school property. However, secondary glazing blends in with your classic windows, meaning you lose none of your current home's style. As a result, secondary glazing works well in a listed building because it's difficult to see!
However, secondary glazing is much easier to feel when sitting at home. It's because secondary glazing doesn't only preserve the look of your old windows but works to fix many of the issues that come with them. For example, secondary glazing can add another layer of protection from the elements, covering any gaps in your old windows that may have emerged from weather exposure. Because of this, you're less likely to worry about draughts, damp spots and condensation affecting your home.
Secondary glazing can even make your home more comfortable. By installing this additional layer of glazing, you can reduce the amount of noise you hear from outside your home by up to 80%, meaning you can make the sound of traffic turn into a whisper. Not only that, secondary glazing makes your home more thermally efficient, saving you money against triple glazing while keeping the charm of your classic windows. You can save thousands of pounds on your energy bills over time!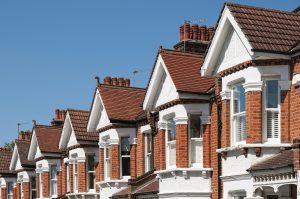 Benefits of Secondary Glazing in a Listed Building
Fully Bespoke – At Oakland, we can help you create fully bespoke secondary glazing to fit any window perfectly. You can customise every aspect of the design to ensure you get the right option, including the window's colours, finishes, and style. No matter what you need, we can make sure you get new made-to-measure secondary glazing to suit you. Not only that, Oakland's friendly team of local installers will provide a service as personalised as your new secondary glazing will be.
Easy to Install – Secondary glazing is much easier to install in a listed building than new windows. When you fit new windows, you have to go through the hassle of taking the old windows out before you can even get started, and older windows are usually more complex to remove. On the other hand, secondary glazing goes over the top of your windows. As a result, the process takes less time and is quicker and smoother for your installers, meaning less stress and fuss for you and your family.
Likely Approval – When you install secondary glazing in a listed building, you're much more likely to get approval for the design. Instead of replacing your old windows, you'll be preserving what makes your home valuable. Not only that, you'll probably have a much easier time during consultations with planning authorities, heritage organisations and even your neighbours by installing secondary glazing. So, not only will secondary glazing save money, but you'll also save stress by installing it inside your home.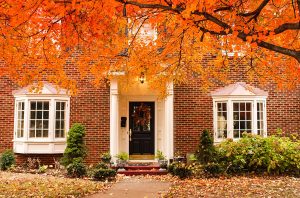 Secondary Glazing for Listed Buildings Prices
At Oakland Home Improvements, we make it easy to install secondary glazing in a listed building in Essex. All you have to do is get in touch using our online form to let us know your requirements, and we can begin to plan your new installation. And, if you'd like to see how much our double glazing could cost, you can use our online quoting engine today. It takes minutes to use, meaning you can get a personalised price for secondary glazing sooner than you think!