What is secondary glazing, and how can it enhance your home? The best way to think of secondary glazing is that it's like a new window for your old one. If you have old, more traditional windows with single-glazed glass or timber frames, then those designs might be beginning to show their age. However, replacing them with new windows can sometimes be costly, and you might lose some of your home's classic charm.
This is where secondary glazing comes in. Unlike a new window, which features double glazing, secondary glazing goes over the top of your current design. The glass in your old window combines with the new glazing to effectively form a double glazing unit, improving the insulation and performance of your home. And, because secondary glazing is made-to-measure, you won't lose any of the look of your current property.
As a result, secondary glazing is ideal if you want to save money or live in a traditional home. And, if you want to get secondary glazing at a great price in Essex and the surrounding areas, Oakland Home Improvements can help. We've crafted a range of secondary glazing options that can suit any window style, and all of our designs are bespoke. Get in touch today to find out more or start your free online quote!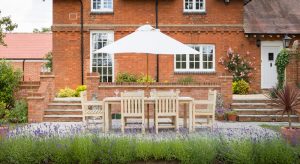 Secondary Glazing Retains Your Home's Charm
The main benefit of secondary glazing is that it can preserve your old window. In your home, you may have windows with timber frames which can struggle in bad weather conditions. However, secondary glazing is fully weatherproof, meaning that the new unit won't allow wind and rain to pass through. As a result, your old windows won't be exposed to bad conditions, protecting them from rust and wear.
Secondary glazing is also made-to-measure for your old windows. Because of this, there'll be no obvious gaps in the design, meaning that draughts and damp spots are less likely to develop. The new glass unit also combines with your old one to create double glazing with a bigger gap between the panes than new windows. As a result, secondary glazing could make your old windows perform even better than new ones.
High-Performance Secondary Glazing
Our secondary glazing units can make your home a better place to live. For example, installing one of these units can make your home a lot quieter. It's because secondary glazing adds to the barriers that sound waves have to pass through when travelling into your home. As a result, the impact of loud noises from outside is significantly reduced, with up to 80% of external noise pollution being eliminated.
Not only that, secondary glazing can act as a durable thermal barrier. When you install it, you'll create a double or even triple glazed window that is able to capture more of your home's natural heat while insulating it against cold air. You'll also be able to keep the charming design of your existing profiles without having to deal with any of the drawbacks. Your home will be comfortable all year round and you can save money on your energy bills!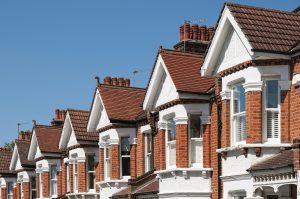 Cost-Effective Secondary Glazing
Finally, secondary glazing is a cost-effective installation. By choosing secondary glazing over a new window, you can save money on enhancing your home. Not only that, you'll be able to solve the issues your old windows are causing in less time and with less hassle. You'll be able to fit secondary glazing even more quickly than a brand-new window, as you won't have to switch out your old one to do it.
You'll also be able to keep what's great about classic windows. Their aesthetics, charm and handcrafted quality will make sure your home keeps what you and your guests love about it. Secondary glazing simply helps to preserve this classic charm, and it can make your old windows last for years and even decades longer than they would have otherwise. In that sense, secondary glazing isn't just cost-effective: it's priceless.
Secondary Glazing from Oakland Home Improvements
If you're looking to install secondary glazing for your home in Essex and the surrounding areas, talk to Oakland Home Improvements. As a trusted local installer, our team can help you preserve and enhance your home for less. We'll also be able to work to faster lead times and offer more competitive prices than the big national brands. Not only that, our friendly team will install your new secondary glazing quickly, and with the utmost care.
We have decades of experience in fitting secondary glazing for homes throughout Essex. And, with plenty of styles to choose from, we're sure to have something for your home. You'll be able to choose bespoke secondary glazing for your property every time with us, too, meaning you could preserve your window's look or opt for an exciting new contrast. No matter your ideas, Oakland can help make them a reality.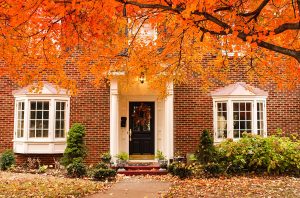 Secondary Glazing Prices
To get secondary glazing prices, use our online quoting engine to design your bespoke installation and get a unique price estimate.
You can also find out more by contacting our team via our online form or by calling Oakland Home Improvements today on 01277 365 988.
We look forward to hearing from you!