Secondary glazing is an effective solution for homeowners who want to improve the performance of windows and doors in their homes.
It's the ideal answer for traditional homes that need an upgrade due to old, worn-out windows and doors that let in draughts and allow heat to escape.
The process is surprisingly straightforward. Our specialist fitters internally install a second window in front of the existing one. Essentially, secondary glazing creates a double window effect that doesn't interfere with the property's traditional windows.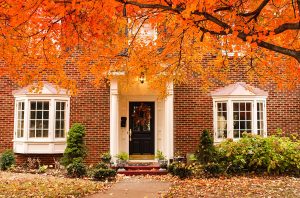 Perfect Solution For Traditional Homes
This technique is highly effective for owners of period homes under strict building regulations that prevent new features that change the appearance of the property's exterior.
Secondary glazing is the perfect solution to improve a traditional home's energy efficiency and retain the original charm of the façade. Oakland installers have a wealth of experience working in period properties with demanding restrictions. Our teams are highly skilled at beautifully integrating secondary glazing using hinges and rollers to protect the interior and exterior of the listed building. This careful technique takes great skill and concentration, and Oakland prides itself on ensuring our secondary glazing complements the existing window with subtle aesthetics and incredible performance.
Boost Performance
Traditional and listed buildings with old windows are infamous for poor energy efficiency. Outdated hardware doesn't do a great job of preventing draughts and retaining heat. Single pane windows are one of the worst offenders for allowing heat to escape, even when fully shut. They lack modern sealing technology that is vital to keeping you warm inside. All this energy loss means you have to crank up the heating and keep it on for longer, costing you more money.
Secondary glazing provides innovative installation that is effective at transforming period homes into properties with modern-day performance capabilities.
Aside from improving an older home's energy efficiency and reducing heating costs, secondary glazing makes the property quieter. The additional glazing unit provides an effective noise barrier that significantly reduces the number of sound waves entering through the window. You gain a more peaceful living space, greater comfort and a room where the outside world's noise doesn't disturb you.
Enhanced Security
Secondary glazing offers your precious home greater protection, not only from the elements but also from potential intruders. By adding Oakland's high-quality secondary glazing, you gain an extra barrier that protects your property. Our advanced glass panes are expertly fitted to be robust and durable; they fully integrate into your existing build. This makes our secondary glazing incredibly hard to force open, transforming and upgrading your old windows with enhanced security.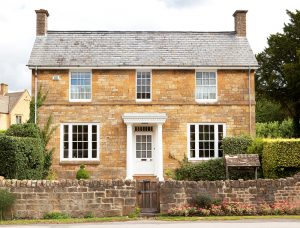 Brilliant Value
Secondary glazing is a highly cost-effective solution for traditional homes. Instead of completely replacing your old windows, which is an expensive process, secondary glazing is efficiently fitted within your existing property. Due to the nature of the installation, it's a much faster solution to improving your windows' performance. Also, it's a more affordable alternative to new windows with double glazing.
Secondary glazing allows you to target which of your old windows require improvement. Moreover, the process gives you a seamless transition to advanced window technology that maintains the charm of your old windows. Essentially, it's an ingenious way of enhancing your home's energy efficiency and noise regulation at an affordable price that doesn't ruin the classic aesthetic of your home.
At Oakland, we pride ourselves on providing market-leading secondary glazing at competitive prices that ensure your home benefits from our advanced window technology. Your period home will immediately perform better at keeping in heat and reducing noise, and you'll suffer no hassle from building regulations or expensive costs. Secondary glazing is the ideal windows solution to make your beautiful home more comfortable and cost-effective.
Perfect Installation By Oakland
Here at Oakland, we appreciate how much your home means to you. That's why our team of expert fitters take the utmost care in how they install your secondary glazing. We treat our customers in Essex and the surrounding area with complete respect and know your needs are our priority. As a local business, our principles are about delivering for customers and building trust in the community. We've built an excellent reputation over the years based on our high-quality work and first-rate window improvements. We only install the best solutions that match your needs.
Our experienced teams have fast lead times and always pay close attention to detail. You won't find another Essex installer who can beat our secondary glazing prices.
Our secondary glazing offers incredible energy-efficiency performance, exceptional noise reduction, seamless integration, and amazing affordability. Oakland secondary glazing is the complete package that ensures you'll love your traditional home even more.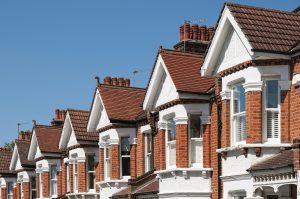 Secondary Glazing Prices
Oakland have made it easy for you to find out more and get personalised secondary glazing prices. Please use our online quoting engine to discover how our team can meet your exact needs and find a price that's unique to you. Alternatively, you can call us on 01277 365 988, and we'll be happy to help you identify the most effective secondary glazing solution for your Essex property.