Stylish Conservatories to Expand Your Ongar Home
Creating additional living space in your Ongar home is so easy with our stunning conservatories. These beautiful glass extensions will enhance the character of your home as well as provide a practical extra room.
We can even refurbish your current conservatory, bringing it up to date with the very latest performance levels and making it feel as good as new.
Here at Oaklands Home Improvements, we offer a wide range of conservatories to our Ongar customers, ensuring that every client can achieve the perfect home improvements to meet their every requirement.
Our guide is here to help you find the perfect option for your home improvements in Ongar.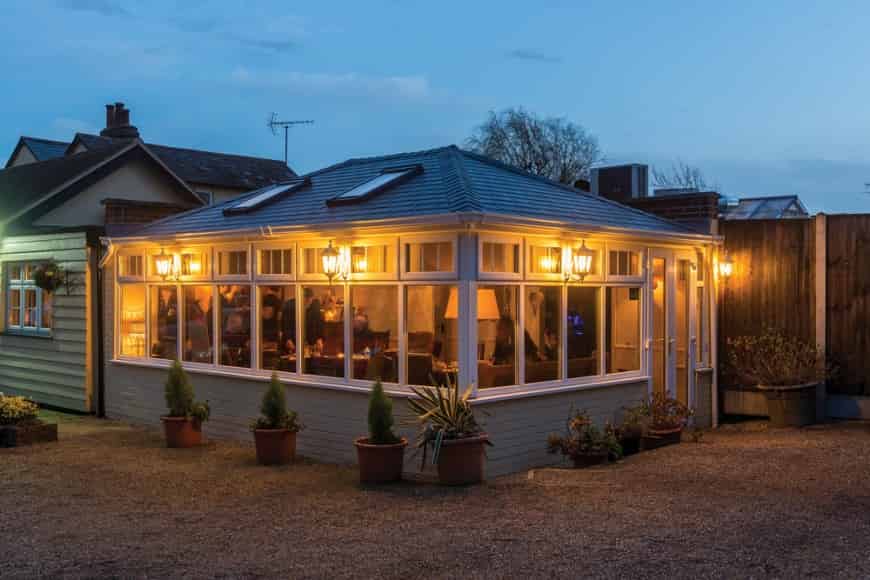 Conservatories in Ongar – Your Refurbishment Options
Conservatories of the past can be inefficient and weak, forcing you to replace them, however, with Oaklands Home Improvements, you can opt for a refurbishment.
Our conservatory refurbishment option enables you to keep the conservatory you love, but improve its specifications in performance and technology.
With our high performance insulated warm roof conversion system, your conservatory can become a practical space for you to use all year round.
There will be no more leaks or draughts, and your conservatory will be cool in the summer and warm in the winter.
Our service includes a structural assessment too, making sure that your conservatory is safe and secure.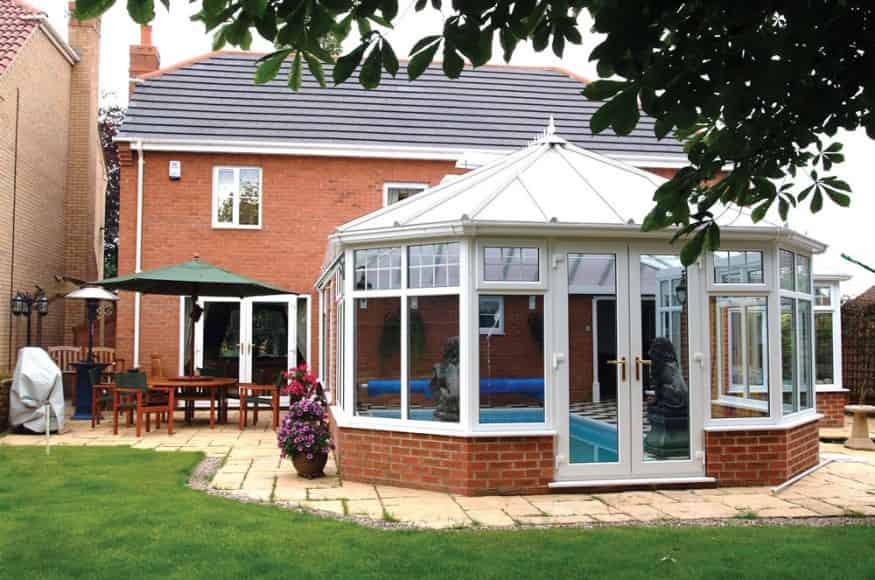 Conservatories in Ongar – Your New Conservatory
Our conservatories are exceptional, offering homeowners in Ongar a range of options to ensure they can enjoy a functional, yet stylish living space.
We work with the very best materials and products to ensure your new conservatory can be used whatever the weather, and that it is secure against potential intruders.
Choosing a conservatory can be a challenge, as there are so many styles available, but here at Oaklands Home Improvements, we enable you to select the perfect match for your home.
All products are designed to make the most of the space you have and are tailored to your needs, so take a look at our summaries below to find inspiration for your Ongar home improvements.
Victorian Conservatories
Inspired by the Victorian era, these conservatories are one of the most popular options in Ongar. They have a lovely space created through a three or five faceted design. This provides you with clear views of your garden and creates a lovely space where you can relax and rejuvenate.
These conservatories will complement the architecture of almost any home, and they have an exquisite, detailed finish to ensure exceptional beauty.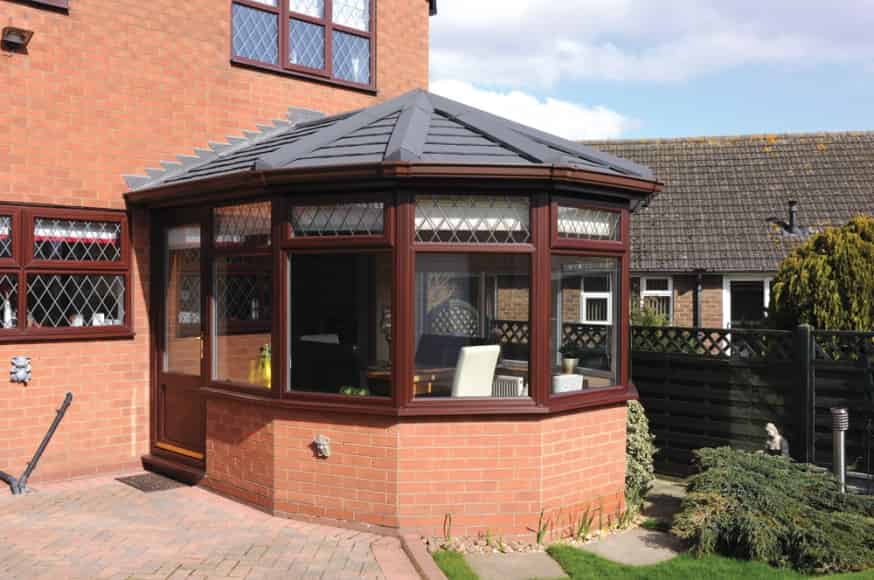 Edwardian Conservatories
Our Edwardian conservatories are the ideal choice for when you are looking for a room that is a true extension for your property. These make wonderful dining rooms, living areas, offices and playrooms, and for any function that requires maximum floor space.
They have a square or rectangular shape, which is enhanced by the minimalist and elegant finish. They are the perfect option for blending in with contemporary properties, or with classical homes, as they are unobtrusive and subtle.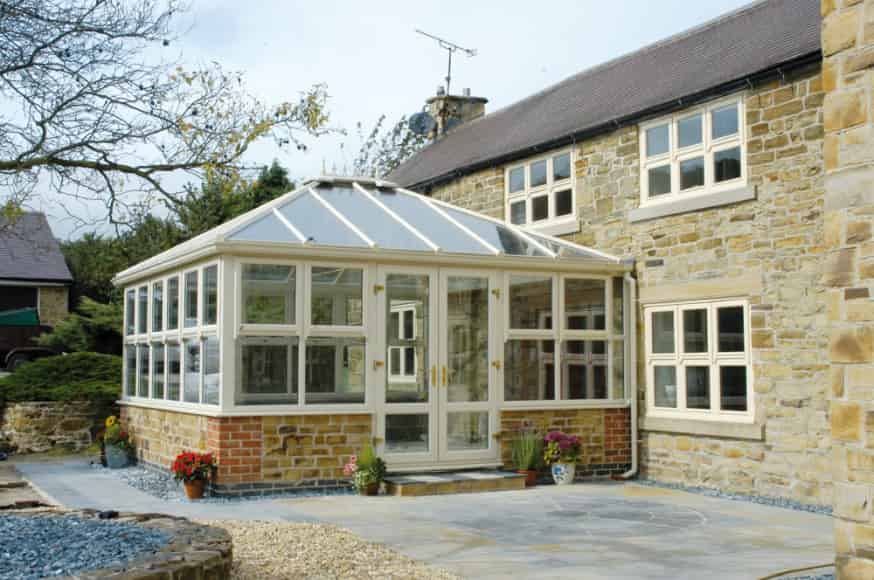 Gable Conservatories
If you want to create a stunning feature in your garden that truly makes a visual impact, then our gable conservatories make a brilliant choice. They have the structure of the Edwardian conservatory, making them a practical space, but instead of the traditional Edwardian minimalist roof, they have a spectacular gable roof, which reflects the end of a house.
This amazing design will create a simply stunning conservatory, that is flooded with natural light and feels spacious and airy. Our gable conservatories are the ideal solution for homes where space is no issue.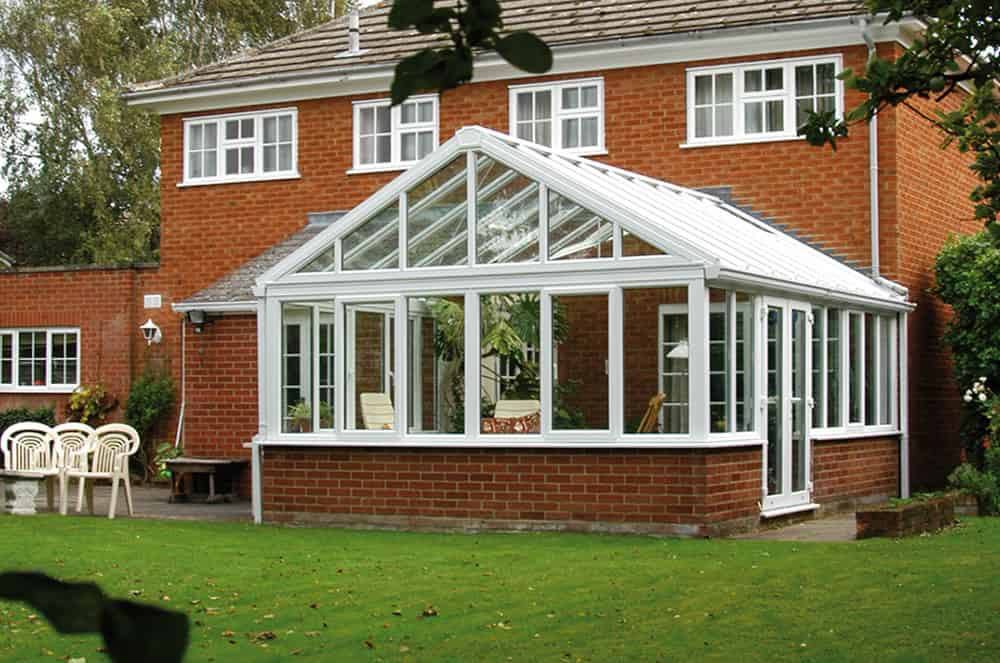 Lean-To Conservatories
One very effective sort of conservatory we offer is the lean-to conservatory. These clever designs are perfect for properties with low eaves, or narrow spaces. You can create a utility room alongside your kitchen, or a dining area attached to your home.
With lean-to conservatories, the possibilities are endless. They are very versatile, able to make the most of almost any space and can be used for almost any function.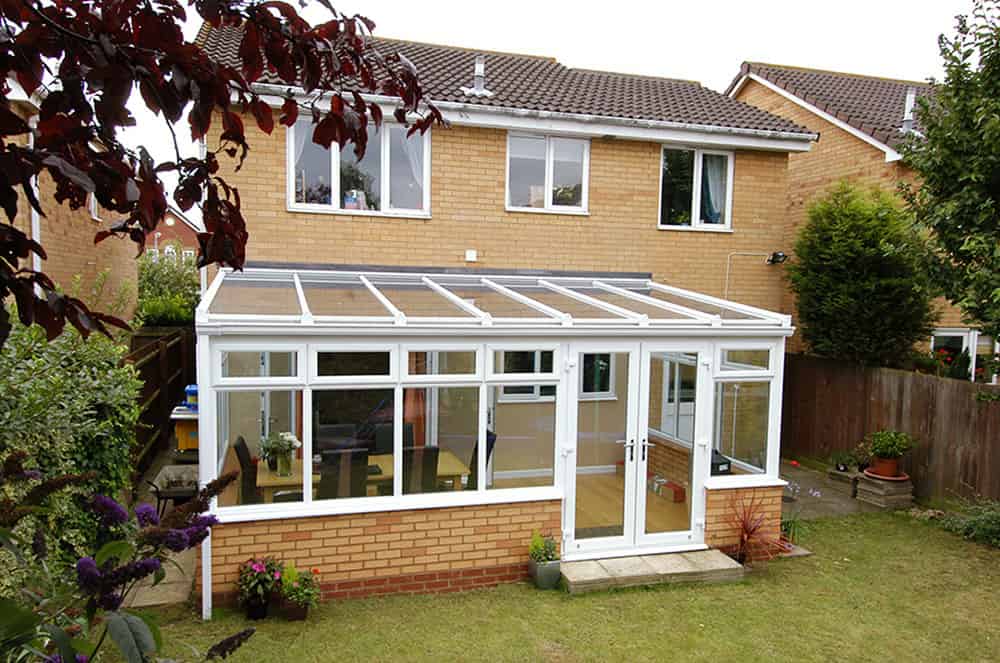 Bespoke Conservatories
When you have a particularly awkward space, a large area to fill, or you simply want to combine elements of other conservatory designs, then our bespoke conservatories are the best choice. These are designed specifically for you, ensuring that your every requirement is accommodated to, so that you get the perfect match for your home and your needs.

Orangeries
It might just be that one of our standard conservatories would not be appropriate for you and your home. Fear not, because our orangeries attend to this, with their brickwork structure blending in with the main house. Whether your property is contemporary or period, there are plenty of designs to match this. They make perfect socialising space for you and your guests, and with its floor to ceiling windows, allow the light in to offer a fascinating space for any activity.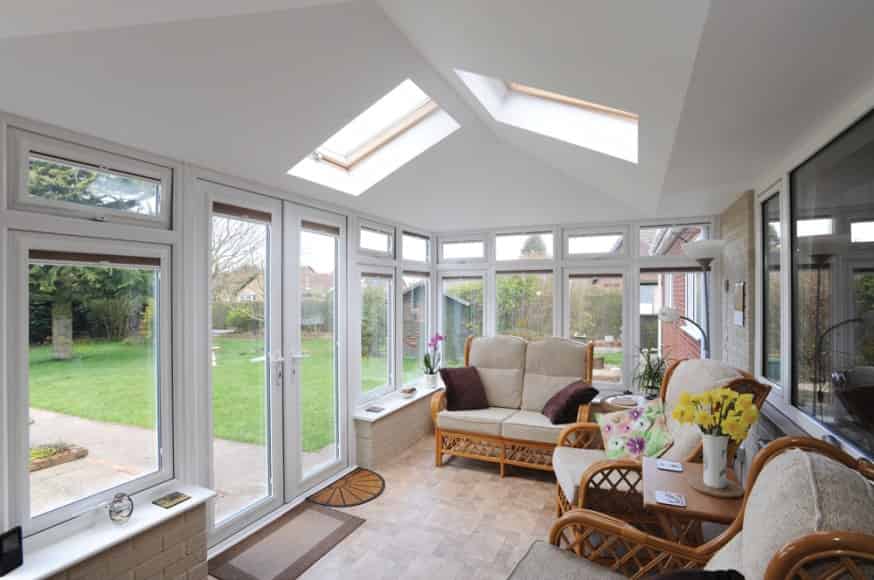 Conservatory Prices in Ongar
Conservatories in Ongar come in a range of prices, based on your specifications. Visit our online quoting engine to discover the costs for your home improvements.
You can also get in touch with our friendly team who can help you with the initial design and provide you with a tailored price.