Double Glazed Doors – So Much Choice For Your Chelmsford Home
Double glazed doors make a great home improvement for your Chelmsford home, and with Oakland Home Improvements, you get a wealth of choice. Whatever style of home you have, our amazing double glazed doors will create the perfect entrance.
We offer sliding doors, French doors, front doors and back doors, so there is no area of your home that we can't enhance with a new double glazed door. Our range offers exceptional quality and stunning design features, enabling you to achieve a beautiful, long term look.
Our double glazed doors don't just look great, they are also high performance. Read on to find out all the features and benefits that you can expect when you choose a double glazed door for your Chelmsford home from Oakland.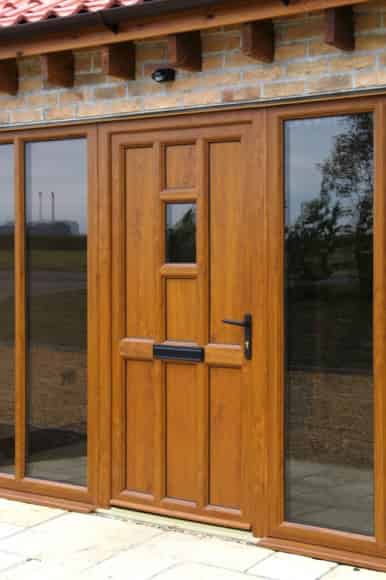 uPVC Doors
Double glazed doors come in a variety of materials, and our uPVC doors are one of the most popular options we offer in Chelmsford. uPVC doors are incredibly stylish and are a beautiful home improvement.
They provide superb energy efficiency, keeping your home warm and cosy no matter how cold it is outside. The innovative design offers exceptional thermal performance, protecting your home from the cold and trapping warm air within. These double glazed doors offer such amazing energy efficiency that you could find you need less heating to stay warm, which will lower your energy bills!
uPVC doors are great for security for your Chelmsford home. The uPVC profiles are reinforced for added strength and all our uPVC doors come with high security locks as standard, making them fantastic for home protection.
Not only do we offer a range of uPVC door styles, but each one can also be tailored with lovely colours and authentic woodgrain foils so that you get the perfect appearance that reflects your tastes and complements your home. Whether your Chelmsford home is modern or period, we have a uPVC door to suit it.
Our uPVC panel doors come in a wide range of designs making them a great choice for any type of Chelmsford home.
uPVC French doors are an elegant double glazed door choice, providing sophisticated style and easy outdoors access for your home.
Offering traditional style, our stunning uPVC patio doors are bang up to date, incorporating all the latest innovations in double glazing.
Folding doors are a popular choice due to the incredible visual impact they make and the super easy access they offer to your garden.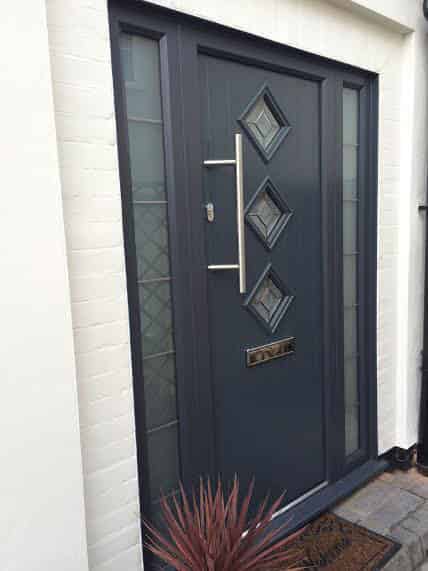 If you want a double glazed door that is truly sturdy and robust, yet has unrivalled beauty, then composite doors are the right choice for you.
The intelligent construction of our composite doors by Phoenix Doors makes them fantastically insulating, maximising the thermal performance of your home.
Composite doors are designed to be impenetrable, both to intruders and the elements, so you can count on your Chelmsford home being completely protected. Each composite door in our range is virtually impossible to break into and there are no leaks or draughts.
With composite doors, your Chelmsford home will benefit from all the authentic style and appearance of timber, yet it has all the innovations and cutting edge technology of uPVC.
Composite doors give your Chelmsford home the best of both worlds.
We work with market leaders Smart Architectural Aluminium to provide the most outstanding aluminium doors to our Chelmsford customers.
Our aluminium doors are exceptional. They have style and grace thanks to the super slim profiles, which are also unbelievably robust. Aluminium is one of the strongest materials available in double glazing and is impossible to break, which ensures fantastic home security.
Smart aluminium doors are innovative and they offer brilliant thermal performance. Unlike traditional aluminium doors, a double glazed door from our range will enhance the energy efficiency of your home rather than detract from it. Perfect for keeping you cosy all winter long.
Choosing double glazed doors constructed from aluminium gives you a wealth of customisation options too. Every single door we offer comes in an extensive range of colour finish choices and we also offer several styles:
Aluminium Patio Doors
Our aluminium patio doors provide superb views and exceptional security.
Aluminium Bi-Fold Doors
Aluminium bi-fold doors are simply stunning and will enhance your home with an eye-catching feature.
Aluminium French Doors
When you choose aluminium French doors, you will benefit from a contemporary edition of a classic style.
Aluminium Residential Doors
Our aluminium residential doors come in a massive range of styles and designs, giving you so much choice!
Speak To Us!
We would love to chat to you about your new double glazed doors. Our specialists are on hand with advice and guidance on making the right double glazed doors choice for you and your Chelmsford home.
Get in touch to see how our team can help you.