Double Glazed Doors in Essex
Whether you are looking for a front door, back door or even sliding door, double glazed doors are a great way of upgrading your Essex home. They offer enhanced performance and incredible style, ensuring your home achieves its full potential.
With Oakland Double Glazing, you can expect quality installations that meet the highest standards. Our double glazed doors are exceptional and will truly offer you long term value for money, making them a great investment.
We offer such an impressive range of double glazed doors, we thought we would give you a brief overview of their features and benefits so that you can find inspiration for your Essex home improvements. Read on to find out more!

We're going to start with our composite doors, as they are a great choice for front doors in Essex. With composite doors, you can achieve the style and beauty of timber, as these doors are authentic replicas, yet you will still benefit from all the innovation and technology of uPVC.
These double glazed doors are superb for insulation, keeping out the cold and at the same time, sound proofing your home. They will help you to keep your property warmer, ensuring heat loss is minimised, meaning that these doors are brilliant for creating a cozy, comfortable and relaxing home.
When it comes to security, our composite doors are a wonderful choice. Fitted with state of the art locking systems, these impressive doors are inherently strong too, thanks to the solid core covered with a robust and durable outer skin.
In fact, our composite doors are even Secured by Design accredited, so you can be sure they meet the highest security standards.
Composite doors come in a range of panel designs and can be enhanced with colour finishes, decorative glazing and hardware and security to create a truly personalised double glazed door for your Essex home.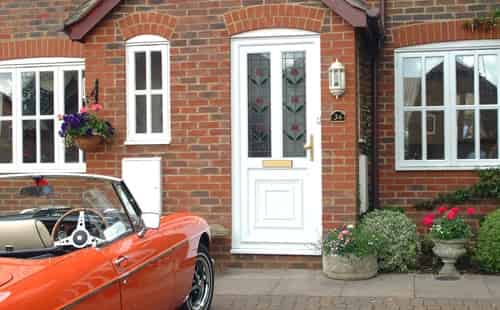 Double Glazed Doors in Essex – The uPVC Collection
One of the most popular double glazed doors materials is uPVC. Our uPVC doors from Eurocell are great all round performers and have a wide range of styles enabling you to replace any door in your Essex home.
uPVC doors are uniquely tailored to you. Our front doors and back doors come in a range of panel designs and the entire range can be tailored to your tastes with colour and woodgrain finishes, ideal for matching them up to our uPVC windows.
You can choose from a range of glazing options, as well as door furniture to complete the look of your double glazed doors.
We fit our uPVC doors with the very latest locking systems for superior security, and they are all precision engineered using the latest innovations in door design to maximise the home protection they offer.
Where our uPVC doors truly excel is in the thermal performance. They are fabricated with triple weather seals, blocking out cold spots and draughts and the very latest technology is used in the manufacture of the frames and the glazing ensuring it will work to keep your home warm.
For more information on the double glazed door styles we offer in uPVC, click on the links below:
Panel Doors
French Doors
Patio Doors
Bi-Fold Doors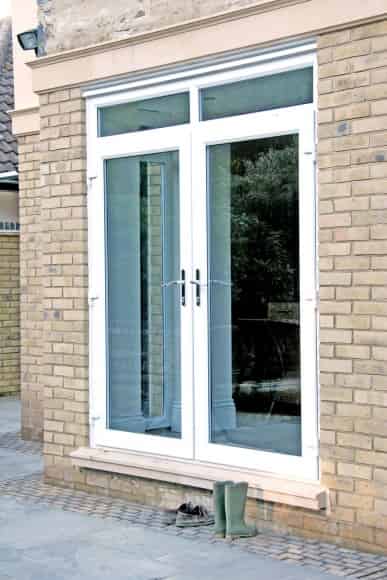 Double Glazed Doors – Incredible Aluminium Design
No collection of double glazed doors is complete without a range of aluminium doors. Our range of stunning doors include residential doors, French doors, patio doors and bi-fold doors, ensuring that you can experience the beauty and performance aluminium offers anywhere in your Braintree home.
We work with Smart Architectural Aluminium so that we can install aluminium double glazed doors throughout Essex that are manufactured to the highest standards and feature the very latest innovations in double glazed doors technology.
This means that your doors are impressively energy efficient and completely weather proof, protecting your home from the elements.
In addition to this, they offer unparalleled security, particularly as aluminium is a naturally strong material that makes almost indestructible profiles. We fit our high security locks to these doors as standard too. You can be confident that your home and family will be completely protected with our aluminium doors.
Aluminium, being so strong, enables our double glazed doors to be crafted from super slim profiles, adding to their stylish aesthetics, but what makes them special, is the extensive range of colour finishes available. Whatever colour you can think of, we are sure to have a shade to match.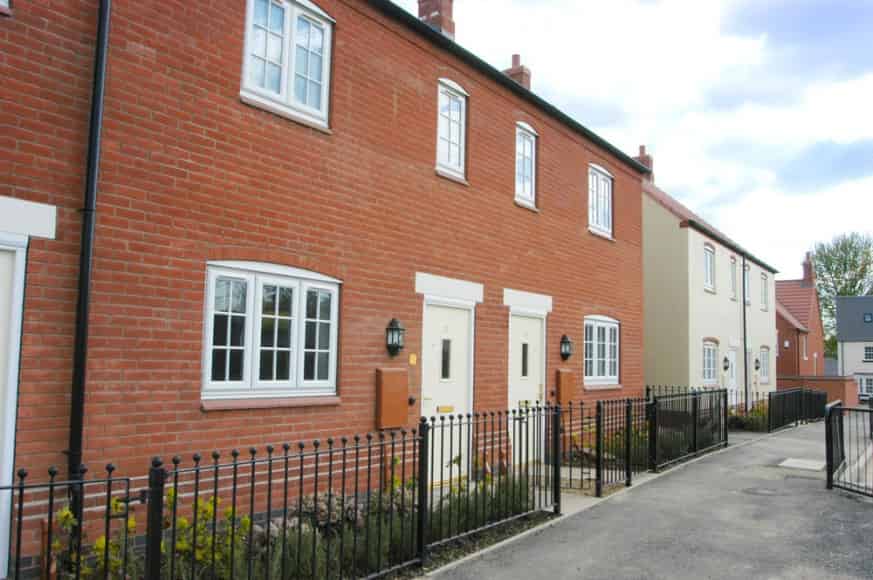 Get In Touch with Our Team
Our overview of our double glazed doors in Essex has been brief, so if you would like to know more about these impressive doors, please do get in touch with our team. We will happily provide expert advice and guidance to help you find the right double glazed doors for your Essex home improvements.