If you're going to make any home improvements this year, it should be a composite door. A well fitted, professionally designed composite door will amplify the aesthetics of your Brentwood property along with reducing your expensive monthly energy bills. Our range of composite doors are completely customisable, giving you total control and ensuring the door matches the characteristics of your Brentwood home. If you're looking for an energy saving, secure and attractive composite door – talk to Oakland today.
Before we discuss the ins and outs of composite doors, allow us to introduce ourselves. We are Oakland Home Improvements, Brentwood's number one choice for the highest quality composite doors available on the current market.
We are a family run business with over thirty years' experience in the home improvements market. We have worked tremendously hard to become one of the most reliable composite door companies in Essex.
We work closely and are exceptionally proud of our close business relationship with Phoenix Door Panels LTD, who help to manufacture our composite doors.
Phoenix and Composite Doors
Phoenix Door Panels LTD were established back in 1993, and have since grown to become one of the largest manufacturers of composite doors throughout the UK. The Cambridgeshire based company operate from a fifty thousand square foot, purpose built factory on the outskirts of Somersham.
The companies flexible approach to designing the highest quality composite doors are the sole purpose we chose them as our primary supplier. We share the same philosophy when it comes to renovating homes – we know that every home is different and that every customer has different tastes.
Here at Oakland Home Improvements we offer a huge variety of composite doors in relation to decoration, style and glazing. We offer twelve unique door styles, available in thirteen attractive high quality colours. What's more, our customers can choose from ten different glazing options. Ensuring that you can complete your Brentwood home with a tailor made composite door that matches your unique taste. A truly unique approach to designing composite doors.
As far as energy ratings are concerned, our composite doors are rated 'B' as standard. However, we can also supply you with 'A' rated composite doors upon request. Why not contact us (link) today for more information on our composite doors fantastic energy saving qualities.

Composite Doors Security
As expert home improvement engineers, we recognise our responsibility in providing all of our customers with security focused composite doors. Have total peace of mind that our composite doors come with a whopping ten-year guarantee. What makes our composite doors one of the most trusted safe on the market?
The design and quality of our composite doors work in perfect harmony to increase the security of your Brentwood home. Firstly, we only use the highest quality sophisticated multi point stainless steel locks to ensure the safety and well-being of yourself and your loved ones. These robust locks have helped our doors gain Secured By Design status, recognised by the British Police.
The second reason why our composite doors are so reliable is the design of the doors themselves. All hinges and locks are built into the frame of the door, keeping them out of site and out of mind. Our theory is a simple one, if a potential burglar can't see the locks or hinges – how do they know which part of your door to target?
Composite Doors Maintenance
The clever design of our composite doors also aids you. Our locks and hinges are built into the frame and door, preventing them from coming into contact from harmful and corrosive weather conditions. Furthering the life expectancy of the product.
Oakland home improvements recommend basic maintenance once every couple of months to ensure that your composite door retains its effortless functionality and pleasing looks. A hot soapy sponge to clean out any collected dirt is more than enough to keep your composite door in tip top condition for many years to come.
As we all know, composite doors are designed to replicate a traditional wooden timber door. The reason that our customers favour composites is that wooden doors famously cause more problems than they are worth. Wooden doors are prone to rotting, warping and discolouration. Because of this, timber doors need care and attention – which involves removing the heavy door from the hinges, putting your back out in the process and hiring an experienced carpenter to rework your door to fit into the frame.  A time consuming and expensive process.
Composite doors capture the elegance of wooden doors minus the hassle. Your composite door is guaranteed against warping, discolouration and cracking for an entire decade! Making them the favoured choice over wooden doors.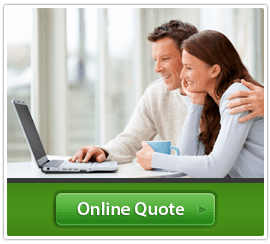 Free Online Composite Doors Quote
Do you feel that a composite door might be the perfect investment for your home in Brentwood, Essex? Why not take advantage of our free online quoting system, it's every so easy to use and you can generate your tailor made quote in under two minutes. Simply spec out your required composite door online and click go.
Or, alternatively, why not contact us for more information about our composite doors. Fill in the question and one of team friendly and experienced team members will give you a call back at a time that best suits you.
Our aim is simple. To provide you with the most open and honest advice with no pressure sales or commitments to the quotes which we provide. For trustworthy advice that you can rely on, contact Oakland Home Improvements today.